For individuals, attaining a CompTIA certification means increased job security, additional career opportunities and increased credibility in the workplace. For businesses, hiring certified workers means higher customer satisfaction, increased productivity and lower employee turnover.
The CompTIA A+ certification is the starting point for a career in IT. The exams cover maintenance of PCs, mobile devices, laptops, operating systems and printers.
Learn More

The CompTIA Advanced Security Practitioner (CASP) certification designates IT professionals with advanced-level security skills and knowledge.
Learn More

The CompTIA CDIA+ certification covers the knowledge needed for a career in the digital imaging and enterprise content management industry.
Learn More

The CompTIA Cloud+ certification covers standard methodology required to securely implement and maintain cloud technologies.
Learn More

CompTIA Certified Technical Trainer (CTT+) certification identifies excellent and dedicated industry instructors. It is an international, vendor-neutral certification that covers core instructor skills, including preparation, presentation, communication, facilitation and evaluation in both a classroom and virtual classroom environment.
Learn More

CompTIA Linux+ Powered by LPI is a high-stakes, vendor-neutral certification that validates the fundamental knowledge and skills required of junior Linux administrators.
Learn More

The CompTIA Mobile App Security+ certification ensures that developers have the knowledge and skills necessary to design and build secure applications.
Learn More

The CompTIA Mobility+ certification covers the knowledge and skills required to understand and research capabilities of various mobile devices and aspects of over-the-air technologies.
Learn More

The exam covers network technologies, installation and configuration, media and topologies, management, and security. Candidate job roles include network administrator, network technician, network installer, help desk technician and IT cable installer.
Learn More

CompTIA Project+ supports the creation of a project management culture in any organization.
Learn More

CompTIA Security+ certification designates knowledgeable professionals in the field of security, one of the fastest-growing fields in IT.
Learn More

The CompTIA Server+ certification exam covers system hardware, software, storage, best practices in an IT environment, disaster recovery and troubleshooting. Although not a prerequisite, CompTIA recommends test-takers have 18 to 24 months experience in server technology, along with a CompTIA A+ certification.
Learn More

The CompTIA Storage+ Powered by SNIA certification exam covers the knowledge and skills required to configure basic networks to include archive, backup, and restoration technologies. Additionally, the successful candidate will be able to understand the fundamentals of business continuity, application workload, system integration, and storage/system administration, while performing basic troubleshooting on connectivity issues and referencing documentation.
Learn More


At Kaplan, we help people like you transform their lives through education.

We serve students of all ages, from first-graders learning to read to professionals seeking postgraduate training. We are your partner in lifelong learning and are committed to helping you achieve your goals. We're redefining the future of education.
Once a small test prep company, Kaplan has pioneered new territory in online higher education, K12 services and professional training with innovation and imagination. Through new technologies and a personalized approach to learning, we are opening doors to educational opportunities and inspiring people to strive for their personal best.
We've grown without losing sight of our mission.
Throughout our 75-year history, we have helped students unlock their talent by providing student-centered, outcomes-driven educational programs that help individuals reach their goals. We succeed when our students succeed.
Our company structure
Kaplan's operations are organized into three segments:
Kaplan Transcender
Transcender is dedicated to helping IT professionals strengthen technical job skills and prepare them for tough certification examinations by developing the highest quality learning and exam preparation products. Transcender uses an experienced team of certified subject-matter experts, technical writers, and technical editors to create and edit the most in-depth and realistic practice exam items, explanations and references. Every Transcender product goes through a rigorous, multi-stage editing process to ensure comprehensive coverage of exam objectives.
Formed in 1992, Transcender is now the leading provider of IT certification practice exams, study guides and online learning courses. In December 2003, Transcender became a division of Kaplan, Inc., one of the nation's leading providers of educational and career services for individuals, schools and businesses. Kaplan is the world leader in test preparation and has served millions of students since its founding 75 years ago.
Kaplan Higher Education
Kaplan Higher Education's U.S. operations include nearly 70 campuses in 20+ states, as well as Kaplan University's online offerings including Concord Law School. Our programs prepare students for employment in fields such as healthcare, business, legal and paralegal services, information technology, criminal justice and design. Kaplan offers students career-oriented master's, bachelor's, and associate's degrees, as well as certificates and diplomas. Schools in the U.S. are separately accredited by one of several national or regional accrediting agencies approved by the U.S. Department of Education.
Kaplan Test Prep
Kaplan is the world leader in test preparation and has served millions of students since its founding 75 years ago. Kaplan offers preparation for more than 90 standardized tests for college and graduate school admissions and English-language proficiency, as well as academic tutoring and pre-college test prep for students in their K through 12 years. In addition, Kaplan Test Prep offers programs to prepare professionals for a variety of licensing and advanced designation exams as well as continuing education in various fields.
Kaplan International
Kaplan's international programs, including English language and university pathway offerings, higher education, test preparation and professional training, are designed to help students achieve specific educational goals and provide career qualifications that enable them to compete effectively in a global marketplace. Kaplan International is comprised of two units: Kaplan Europe and Kaplan Asia Pacific.
Our leadership in key verticals
Kaplan offers a range of programs to help students enter or advance careers in a number of core industries, including healthcare, nursing, financial services and legal. Our breadth of offerings and depth of expertise in these verticals help students obtain the skills they need to achieve sought-after qualifications.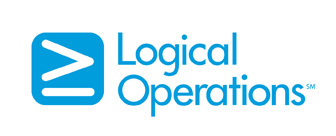 Logical Operations is a single source for instructor-Led Training (ILT) courseware and services for our clients. Logical Operations delivers solutions to clients worldwide, enabling enterprise learning initiatives with a variety of local and remote services.
Professional Development Training LO Select, our legacy professional development training courses, consists of our established professional training solutions. LO Select products provide select features and functionality to the instructor and user. LO Select products bundled with electronic components provide a comprehensive offering to training organizations instructing students in a traditional setting on Desktop Applications or Information Technology training content today. The LO Select training solutions are the foundation of what has differentiated Logical Operations as the industry leader for professional development training courses. LO Select enables organizations to get value from their business training investment and empowers instructors to be more effective in their delivery.


Present your business with the best choice in student learning experience: Global organizations need content flexible enough to meet any chosen training environment, whether in a traditional, virtual, or blended classroom. They also need a solution that puts the spotlight squarely on the learning experience, providing training that is designed for how professionals want to learn today.
CHOICE is our patent-pending configurable learning platform that incorporates Logical Operations' award-winning training curriculum with an interactive, intuitive digital multi-platform learning experience. Much more than online classroom content, CHOICE is a unique and innovative digital platform that integrates a combination of modalities that dramatically heighten the learning experience. CHOICE provides the highest caliber of adaptable training programs available anywhere that meet the demands of today's busy, technology-savvy professionals.





Flexible printed content designed for use in traditional, virtual, or blended classroom environments
Content available in multiple modalities and accessible on any device for anywhere, anytime student access
Configurable content delivery platform for centralized deployment of ANY Internet-based learning tool, scalable to meet future technology demands and resource offerings

Wiley's Scientific, Technical, Medical, and Scholarly (STMS) business, also known as Wiley-Blackwell, serves the world's research and scholarly communities, and is the largest publisher for professional and scholarly societies. Wiley-Blackwell's programs encompass journals, books, major reference works, databases, and laboratory manuals, offered in print and electronically. Through Wiley Online Library, we provide online access to a broad range of STMS content: over 4 million articles from 1,500 journals, 9,000+ books, and many reference works and databases. Access to abstracts and searching is free, full content is accessible through licensing agreements, and large portions of the content are provided free or at nominal cost to nations in the developing world through partnerships with organizations such as HINARI, AGORA, and OARE.
Wiley's Professional Development business creates products and services that help customers become more effective in the workplace and achieve career success. It brings to life the ideas and best practices of thought leaders in business, finance, accounting, workplace learning, management, leadership, technology, behavioral health, engineering/architecture, and education to serve these communities worldwide.
Wiley Global Education serves undergraduate, graduate, and advanced placement students, lifelong learners, and, in Australia, secondary school students. We publish educational materials in all media, notably through WileyPLUS, our integrated online suite of teaching and learning resources. Our programs target the sciences, engineering, computer science, mathematics, business and accounting, statistics, geography, hospitality and the culinary arts, education, psychology, and modern languages.

Certiport is dedicated to helping people excel and succeed through certification. Our globally recognized credentials are aimed at enhancing individual productivity, marketability, and value. Get certified and get noticed.
Who we are:

Certiport, a Pearson VUE business, is the world leader in performance-based certification exams and practice test solutions for academic institutions, workforce and corporate technology markets, delivered through an expansive network of over 12,000 Certiport Authorized Testing Centers worldwide.
Established in 1997, Certiport is a pioneer in providing complete career-oriented certification solutions to academic institutions and IT Professionals. These services encompass test development, psychometrics, program management, sales and marketing for theofficial Microsoft®, Office certification program, the Microsoft®, Technology Associate certification program, the Adobe®, CertifiedAssociate certification program, the Adobe®, Certified Expert program, the HP Accredited Technical Associate, the CompTIA StrataTM IT Fundamentals, the Autodesk®, Certified User certification program, the Intuit®, QuickBooks Certified User certification program and the IC3 Digital Literacy certification.
Certiport currently delivers more than 3 million certification exams each year around the world
How we do it:

Certiport delivers certification exams through a specialized, worldwide network of Certiport Authorized Testing Centers.
Certiport Centers can serve one of three key markets: Academic, Corporate, or Workforce Development.
Centers are uniquely positioned to provide the highest level of reliable, performance-based testing.